Saturday, April 14, 2012
A Family Benefit
What could make an afternoon with your favorite girls even better? A multi-generational family event to benefit the Historical Society! On Saturday, May 12, we'll be serving up tea and treats by the renowned Royal Tea Company, who has catered to "royalty" from the Duchess of York to Martha Stewart, queen of domestic arts.
Guests are encouraged to dress in teatime finery–including fancy hats–and to bring their favorite dolls appropriately attired. There will be a trunk show offering American Girl-doll-sized fashions including dresses, casual outfits, shoes and accessories designed especially for the event.
Award-winning children's author, illustrator and educator Timothy D. Bellavia will lead a 30-minute doll-making workshop that will feature exclusive numbered and stonewashed dolls honoring notable Greenwich women and created specially for the event. Participants will individualize their dolls using "hair," yarn, lace, trim, notions, beads, rhinestones and more, and share them over tea. There will also be prizes and a raffle for fabulous items every girl will love.
Saturday, May 12, 2012
Two Seatings 1:00 – 2:30 p.m. or 3:30 – 5:00 p.m.
Vanderbilt Education Center
39 Strickland Road, Cos Cob CT
Adults: $75; Children $65 - limited to kindergarten and older, please.
Click here to reserve or call 203-869-6899, Ext. 10.
About Me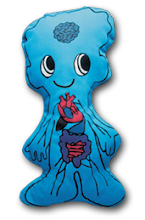 Sage

My primary purpose as well as the "We Are All The Same Inside®" line of products is to help young learners understand tolerance and acceptance, while exploring the various aspects of diversity.
View my complete profile
Pages
2000-2010. All rights reserved.. Powered by
Blogger
.
Sage's Links