Monday, November 7, 2011
10:41 AM | Posted by Sage |
|
Edit Post
How Do You Know a Hero? Paper Crafts Workshop by Tim Bellavia at Greenwich Historical Society Sunday, November 13

Cos Cob, CT, --The Greenwich Historical Society will host a paper crafts workshop led by award-winning children's author, illustrator and educator Timothy D. Bellavia. How Do You Know a Hero? will challenge boys and girls to design their very own action figures by transforming plain templates into police officers, firefighters and paramedics. Kids will deck out their heroes with uniforms, badges and other pint-sized accoutrements replicated from objects and photos showcased in the Historical Society's current exhibition Everyday Heroes: Greenwich First Responders. They'll then set their creations' heroic feats against scenes from the exhibition.

The How Do You Know a Hero? workshop was designed to help kids understand the important role first responders play in daily life. This workshop is a new spin on Bellavia's well known franchise We Are All The Same Inside® workshop in which children create individual characters with the goal of learning to recognize our common humanity while embracing diversity.

$10 for members and $15 for nonmembers.
Workshops will be held at 1:00, 2:30 and 4:00 pm. Reservations required.
Please visit www.greenwichhistory.org or call 203-869-6899, Ext. 10.
About Me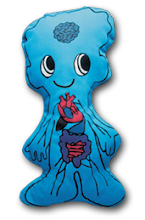 Sage

My primary purpose as well as the "We Are All The Same Inside®" line of products is to help young learners understand tolerance and acceptance, while exploring the various aspects of diversity.
View my complete profile
Pages
2000-2010. All rights reserved.. Powered by
Blogger
.
Sage's Links