Wednesday, October 9, 2013
FOR IMMEDIATE RELEASE, New York, NY
For years, if not decades,
Laraine Gaunt
(It's OK to be Different) and
Timothy Bellavia
(We Are All The Same Inside) have both worked tirelessly for their communities, demonstrating the beauty of diversity, and bringing awareness to intolerance and bullying while implementing their innovative school programs. Both award winning educators focus on celebrating differences, promoting acceptance and peace within the classroom and beyond. After meeting initially on Facebook and then at an
American Girl
/ We Are All The Same Inside ®doll-making event in Greenwich, CT in the spring of 2012, both agreed that the philosophy behind their programs brought them together. Now, Laraine Gaunt and Timothy Bellavia will team up to debut Bellavia's new Sage doll – making workshop,
The Words Remain Inside: Bullying Stops Here!
at Tower Hill School in Red Bank, NJ where Gaunt currently presents
It's OK to be Different
. The event will be held on
Friday, October 18, 2013 at 10 am.
This new workshop is a spin-off of the popular
We Are All The Same Inside®
book and accompanying Sage doll, yet has participants go beyond the surface in a special bully prevention workshop for children in which students create a doll with the outside skin as well as the interior organs; but use a permanent marker with hurtful words. The dolls then will be collected and washed with detergent and presented. The results will show that despite all the detergent and fabric softener the words remain inside, thus displaying the concept and a project based approach to combat bullying that reinforces dignity for all. With recent news about clashing religions, online and campus bullying that leads to suicide, and continuing skirmishes about immigration and basic human rights,
The Words Remain Inside: Bullying Stops Here!
and It's OK to be Different affirm the need to promote tolerance at a young age.
For more information go to
www.weareallthesameinside.com www.facebook.com/itsoktoleranceprogram
Contact
Tower Hill School rep Adrienne Hoban for more information: 917-667-6735
Laraine Gaunt
is the creator of the It's OK to be Different program. A special-education teacher for over 35 years, Laraine first developed the program to help students respect individual differences. She gives workshops on the program and trains parents and teachers how to deliver "It's OK" in their own schools. In recognition of her work on tolerance, she received the
Christa McAuliffee Fellowship
from the state of New Jersey. Currently she is co-writing curriculum with national children's author,
Cheryl Kilodavis
for her book,
My Princess Boy
.
Timothy Bellavia
is an award winning educator and the author and illustrator of
'We Are All The Same Inside'
,'
Paper, Scissors & Magic: Seven Ways to get your Kids to LOVE Books'
among other children's publications. Currently, Bellavia is an Assistant Professor at Touro College & University System within the Graduate Division of General and Special Education. He will be presenting his academic research paper on bullying at the University of New Mexico on October 29, 2013. Previously, Bellavia has collaborated with non-profits such as:
Sesame Workshop
, Core Knowledge, Mattie J.T. Stepanek Foundation,
Girl Scouts
, Materials for the Arts, We Are Family Foundation, and
NYC Cultural Affairs
, among others.
Tower Hill School
is celebrating 50 years of providing a quality Early Childhood Education to children in Monmouth County, The It's OK to be Different program has been an integral part of the school for 10 years.
http://www.youtube.com/watch?v=zE2Tw8ROyMU
About Me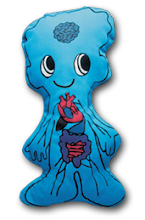 Sage

My primary purpose as well as the "We Are All The Same Inside®" line of products is to help young learners understand tolerance and acceptance, while exploring the various aspects of diversity.
View my complete profile
Pages
2000-2010. All rights reserved.. Powered by
Blogger
.
Sage's Links