Monday, August 30, 2021
Why does math anxiety strike fear into the heart of many students all over the world? Math anxiety is not merely a dislike for the subject; it is a tangible problem for students that can block working memory and math achievement. As early as kindergarten, math anxiety can begin a self-perpetuating cycle of math avoidance, failure, and fear. Despite the prevalence of math anxiety throughout many students' schooling, it can be mitigated by more effective early mathematics curriculum that addresses the learning needs of all students and an improvement in teachers' professional development with new content and teaching techniques. To address the need for more effective and the improvement in teachers' mathematics understanding and pedagogy, we have designed an integrated music, mathematics, and computational thinking curriculum that teachers can implement in inclusive classrooms of cognitively, linguistically, and culturally diverse students. Our novel integrated curriculum called Young Academic Music (YAM) and Computational Thinking begins with guided musical play activities to stimulate natural curiosity and exploration in the academic areas of mathematics, music, and computational thinking. Research suggests that strong math skills and computational thinking in young children are a powerful predictor of future academic success. Therefore, we focus on developing early mathematics skills with music and gradually move toward computational thinking. By starting with music and playing with dolls and fun manipulatives, we have created a less intimidating environment that is more accessible to all learners, including students with disabilities, English learners, or other youth who have struggled in more traditional mathematics classrooms. This novel program integrates mathematics, music, and computational thinking in an engaging way for kindergartner students, teachers, and parents. Young children will learn rhythm and music notation, while fun and creative activities will provide structured opportunities for students to connect math skills to music and computational thinking at an early age. The foundation of this integrated curriculum is the design of appropriate learning activities and supporting materials that can easily be integrated in inclusive classrooms along with ongoing teacher support. Have I lost you yet? Does it all sound too simple, too complicated, or too scientific? Let's get this straight - when we, as somewhat more typical educators, think about our relationship with mathematics and music, our palms grow clammy. I, like many of us educators, struggle with self-doubt about my ability to implement a curriculum that combines three subjects (mathematics, music, and computational thinking) in which I must admit very little expertise. And yes, I even have this historical reaction of mathematics, music, and computational thinking: the fear of failure. Our head starts spinning round and round like a vinyl record as a bunch of unanswerable mathematical and musical questions stare me down. Imagine my anxiety when Dr. Courey and Dr. Haber asked me to develop characters and note dolls for this novel curriculum for a long-term research study for the early childhood level? That's how I was roped into this five years ago. Thanks to Dr. Haber, we started our pilot study at Daniel's Music Foundation, a non-profit organization that provides music activities for students with disabilities of all ages, my anxiety melted away. My initial fears were replaced with excitement, fun, and absolute bliss. The note dolls were a hit and the participants varying in abilities and strengths were counting, adding, and subtracting through rhythm lessons. All of the students in the class were making music, learning music notation, and having fun with computational thinking activities! Almost, three years into the research that old devil called self-doubt rears its head: "I can't do math, I don't like math, math is too hard, or will I ever use it in the "real world." Yet with each phase of this research and the unquestionable obstacles, such as the COVID 19 lockdown, time and again the teachers we work with as well as the students no longer expressed their fear or disdain for mathematics. As educators and now part of an Education Innovation Research (EIR) grant team, I must acknowledge, we now play a vital role in helping remove the stigma surrounding mathematics and anxiety by making math instruction fun for students and teachers? The outcomes we are measuring are teachers' ability to understand and implement the curriculum, student math achievement, music understanding, and computational thinking. We are observing and measuring these outcomes to inform and support a strong and engaging kindergarten curriculum that reduce math anxiety, open the exciting world of Science, Technology, Engineering, Arts and Mathematics (STEAM) to all students. And we, our teachers, and students are having way too much fun!
About Me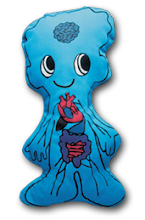 Sage

My primary purpose as well as the "We Are All The Same Inside®" line of products is to help young learners understand tolerance and acceptance, while exploring the various aspects of diversity.
View my complete profile
Pages
2000-2010. All rights reserved.. Powered by
Blogger
.
Sage's Links