Wednesday, May 14, 2014
Recently I was in attendance at the #artRAVE in New York's Madison Square Garden featuring none other than Lady Ga Ga and minions of little monsters. It was dreamlike. Each fan was dressed in various ways to pay tribute to their own success and uniqueness. It is without question Ga Ga and her little monsters (as she calls her fans) need each other. She has created her very own planet where she can exist and have an exchange between herself and her high paying and loyal fans. Hardly the aloof diva of days of yore, Lady Ga Ga's is unquestionably present for her audience. As the show progressed and the costumes got more outrageous I thought of my own fascination as a middle aged monster. Suddenly, I am 15 again and as Lady Ga Ga blew a kiss to the crowd and I catch it and hear Miss Diana Ross's echoes of "I love you all." Here I stand aging in a sea of youthful little monsters and once again I believe, "It's going to be all alright". I threw away my troubles kept dancing so I didn't have to feel the pain of life and the embraced fully the pursuits of peace and love. For me Ga Ga is one of a select few pop sensations who aggressively creates art, shouts-out words of hope and genuinely loves her public. It's like a great escape for both parties. She includes and made all feel welcome to be themselves on her special theatrical stage that looks like it is from another world. Yet her humanity is down to earth and her stage banter is genuine, "I saw your post on twitter, girl" Ga Ga explains. My mind raced to when Diana Ross used to fearlessly dive out into her audience and reach out and touch her own fan base. In the midst of an economic crisis Lady Gaga creates songs of inspiration and self-affirmation for a new era depression. Even if it's to the detriment of her own finances Ga Ga will follow her art. Be it her latest digital download or video Ga Ga's little monsters (and my middle aged self) have embraced her hope and are inspired to create a universe that may not be as prosperous as our parents' generation. .But until then we will be humming, dancing along in the hope that our dreams of art and peace will see us through to forever. Is peace possible? Is hope still alive? The dreamy platform created by the seemingly fearless Lady Ga Ga is the best of what humanity has to offer where all peoples on this very planet come together and celebrate. Until then, it is for certain that these little monsters will develop a strong sense of self and undeniable enthusiasm for living … or at least for their next Lady Ga Ga fix or tour.
About Me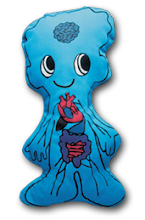 Sage

My primary purpose as well as the "We Are All The Same Inside®" line of products is to help young learners understand tolerance and acceptance, while exploring the various aspects of diversity.
View my complete profile
Pages
2000-2010. All rights reserved.. Powered by
Blogger
.
Sage's Links